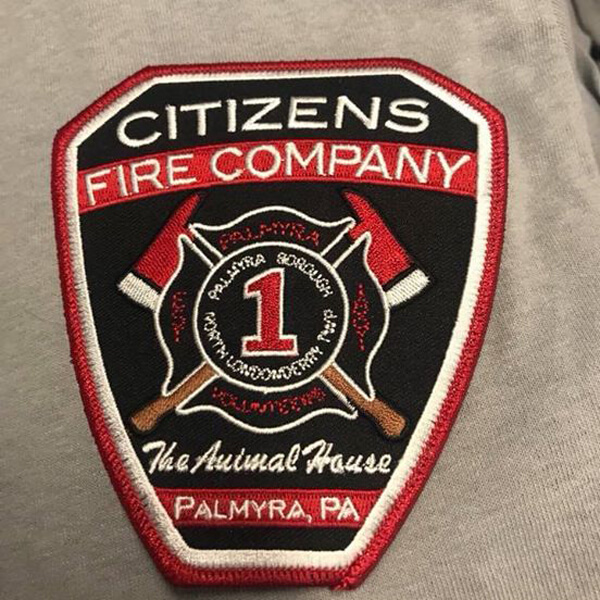 Department Patch
December 9, 2019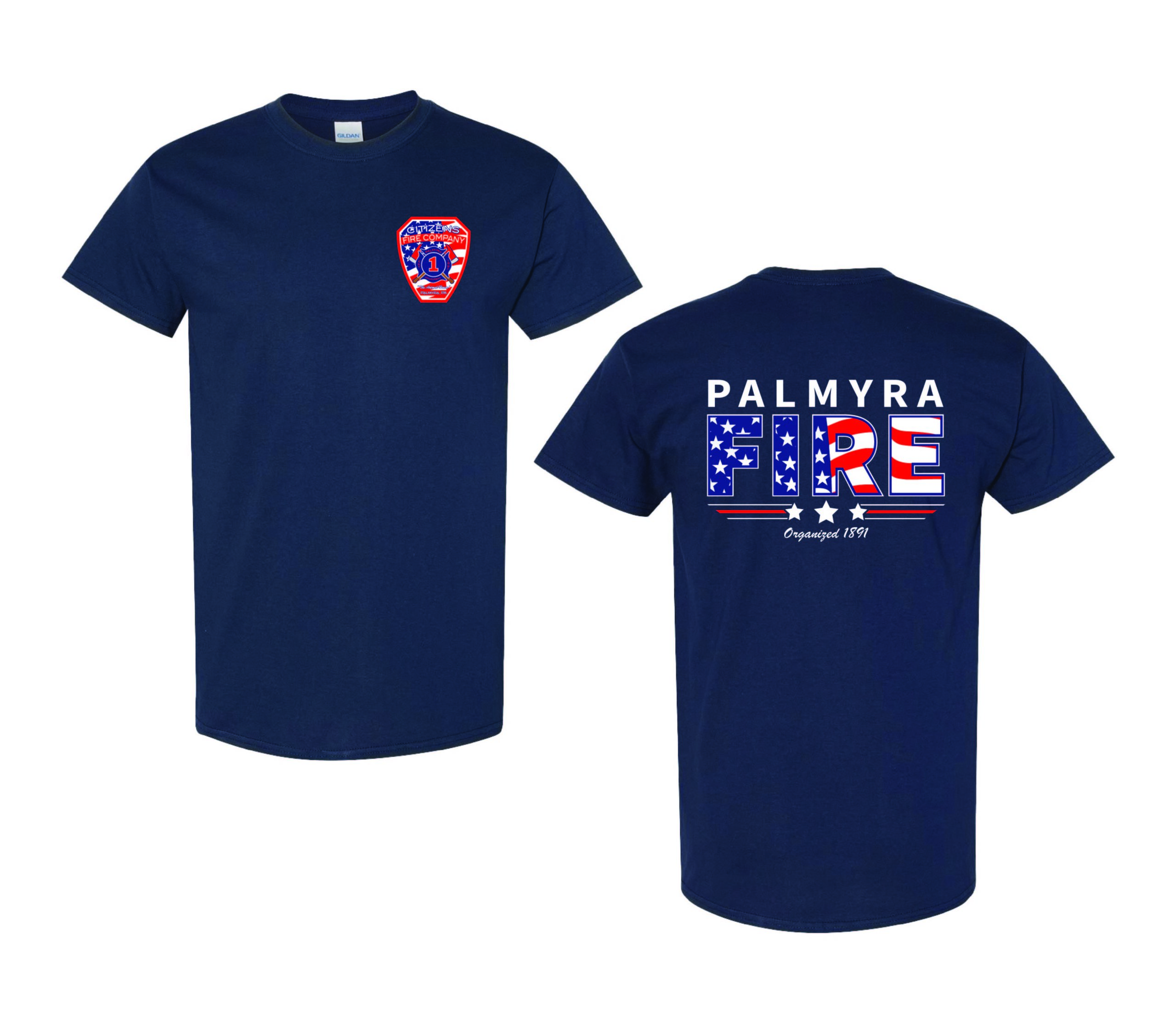 Palmyra Fire Soft T-Shirt Patriotic Navy
February 19, 2021
Description
What is a Knox Box?
Knox Boxes are constructed of ¼" solid steel with a ½" steel door and also they are equipped with a reinforced locking mechanism. They are UL listed against physical attack and Medeco security lock is patented and UL listed for drill, pick and pull resistance. There are also Knox Padlocks, sprinkler, and standpipe locks that can be purchased.
The master key to open the Knox-Box is held only by the Citizen's Fire Company#1, Campbelltown Fire Company #2 and Lawn Fire Co#3. This high security key is strictly controlled and is produced only by the Medeco factory under the direction from an authorized fire officials name and signature. Along with the above it requires the Fire Department to contact the Lebanon County Communications center and have them unlock a box in the Fire Truck that contains the key. This is time stamped and documented so there is constant accountability of the key.
Knox Boxes are specified by the Citizen's Fire Company#1 but are purchased directly from the Knox Company. Once installed on your property the Fire Department locks your building keys inside the Knox Box so that it is available to only the Fire Department for future emergencies.
While the Knox Box system may be new to you please keep in mind that the Citizen's Fire Company#1 currently has about 50 boxes including several residential boxes in use with zero complaints from any of the current users. The program has been running strong for several years now and has saved property owners thousands of dollars in damage to facilities. The boxes will save precious time in gaining access to your facility in the event of a fire alarm, medical alarm or water leak. They will eliminate the need for forced entry causing expensive property damages and security concerns for the owner while the damages are being repaired.
How do I order a Knox Box?
You can go to the attached link and order it online. Most people think that the Fire Company is selling the box and that is partially true. The Fire Department has all the information and hands it out for the Knox Company. So basically when you purchase a box you are buying it directly from the Knox Company and the Fire Department acts as a salesman.
Already Have a Knox Box but want to update your key or Information?
IF you already have a Knox Box at your facility but you want to update your contact or building information before we send out the yearly update feel free to contact Deputy Chief Travis Duncan at tduncan@palmyrafire.com to schedule a time to meet up. Citizens Fire Company #1 also sends out a yearly update form to all facilities that have a Knox Box. Included in this update form is building information that will be entered into our computer systems that will assist us in the event of a emergency.